When you're in a crisis situation, you need professional services that are:
Quick and on the job immediately – Our customer service is open 24/7/365. We don't wait for your insurance company to pay out your claim to start the job.
Reliable – We have over 30 years' of experience. Read testimonials from people who have been more than satisfied with our restoration services.
Here's a list of restoration services we offer: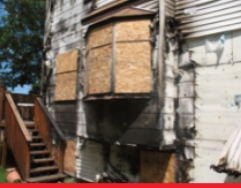 Emergency
RESPONSE TEAM
(516) 544-2005

Full Board Up Services
Mitigation
Winterization
Plumbing – Electric
Rebuild – Construction