With over 30 years of restoration experience and hundreds of happy customers, your staff at
Dart Restoration
are highly qualified to handle your insurance claim from start to finish. We try and alleviate as much stress as possible leaving you and your family time to heal and design the home of your dreams. Here are a few more good reasons why you should choose Dart Restoration.
You have emergency access to contact us.
We are a family-owned and operated company. You'll find us friendly, trustworthy, and honest people to rely on.
We are licensed and insured.
We will build it better than before (linoleum floors become hardwood, laminate countertops become granite, particle board cabinets are solid wood).
We can begin most reconstruction process before the insurance company settles the claim. Dart Restoration will schedule any inspections and follow through with the insurance company and banks. Unlike other restoration companies, we don't wait for the payment from your insurer to start work. This works to your advantage on your road to recovery.
In addition to fire and flood restoration services, we also offer Emergency services.
Meet our full office and field staff. We'll walk you through the entire process, find what's missing from the insurance companies estimate and get the right amount of money for your claim which, typically takes 3-6 months. We will explain the restoration process and will answer any question along the way. Come to our showroom to see for yourself the kind of materials we will use for your project. Dart Restoration has been restoring properties back to their original state or better for over 33 years.  We understand the devastation owners go through after a disastrous event and we try our best to get our customers back to normal. Our staff is knowledgeable in communicating with public adjusters, insurance companies, banks, and building departments. After damages occurs, Dart Restoration will overlook all damages to make sure nothing goes by unnoticed.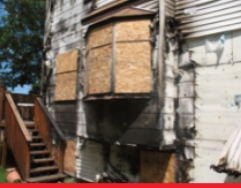 Emergency
RESPONSE TEAM
(516) 544-2005

Full Board Up Services
Mitigation
Winterization
Plumbing – Electric
Rebuild – Construction